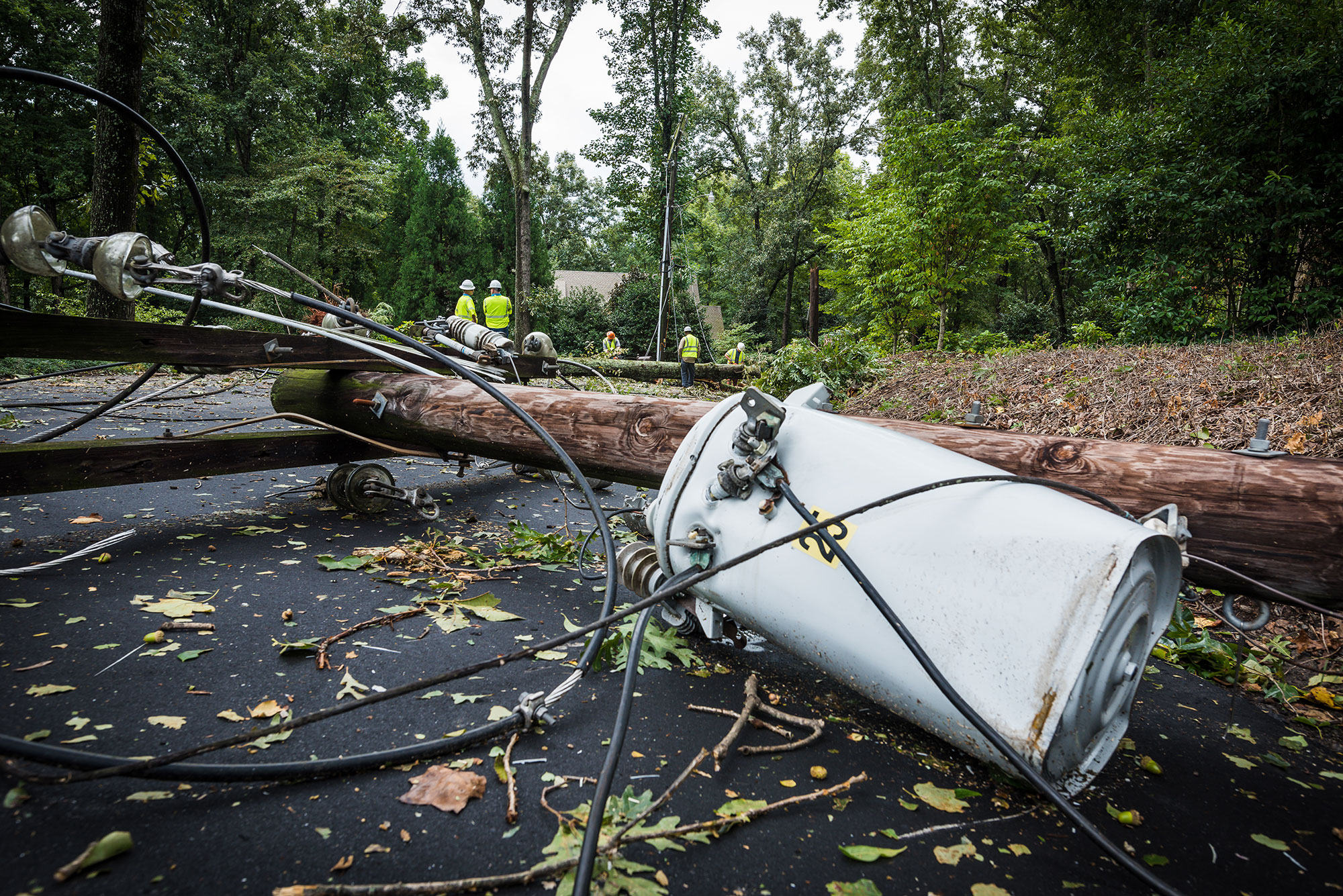 The most frequent causes of power outages are lightning strikes, storms, high winds, falling trees, ice, vehicle-pole collisions and animals. When weather is severe—during a summer thunderstorm or a winter snow or ice storm—power outages can become widespread.
PEC crews work to pinpoint the cause and restore power as quickly as possible, but the work can sometimes take hours. Please be patient. PEC workers will have the system back in normal operation as quickly as possible.
During widespread power outages, phone lines can become overloaded. Please be patient and try your call again if unsuccessful the first time.
Steps to Take in a Power Outage
1. If possible, check to see if your neighbors are also without power. If not, the interruption may have been caused by something on your side of the meter, such as a tripped breaker or shorted fuse.
2. While waiting for power restoration, go through your house and turn off appliances and light switches, especially heating and air conditioning systems. This will help relieve "cold load" problems when the co-op attempts to re-energize the lines. Cold load is a sudden heavy demand on a newly energized line that can cause voltage to drop and could result in another outage. When the electricity is restored, turn your lights and appliances back on.
3. Keep refrigerator and freezer doors closed during a power outage. The food inside should remain cold for several hours.
4. If you operate a portable or backup generator during a power outage, be sure to connect the generator in a manner that insures electricity cannot back feed on the lines.
5. Under no circumstances should you approach downed power lines or poles. Treat all equipment as it if fully energized. Never try to clear limbs or brush from lines. Never try to extricate people from vehicles on which power lines have fallen. Stay away. Notify 911. Co-op linemen will be dispatched immediately.
6. In the aftermath of a severe storm, check your meter base, service entry and weatherhead for damage on your side of the meter.