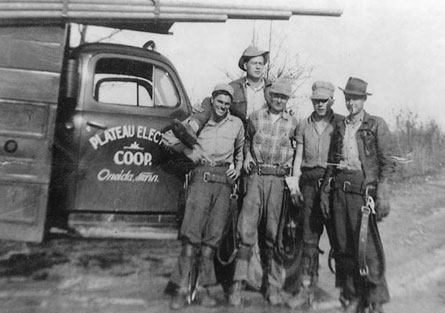 Plateau Electric Cooperative was formed in 1939 as a member-owned cooperative. PEC serves approximately 1,789 line miles and is headquartered in Oneida, Tenn., with a district office in Wartburg, Tenn.
PEC exists today to distribute quality electricity at the lowest possible cost, promote and facilitate economic development, and enhance the quality of life for its members.
The cooperative purchases power from the Tennessee Valley Authority at wholesale and supplies about 17,052 members.

80 YEARS EXPERIENCE
16200 Scott Highway
Oneida, TN 37841
423-569-8591
825 Spring Street
Wartburg, TN 37887
423-346-3699
Use the following links to learn more about Plateau Electric Cooperative and our policies.