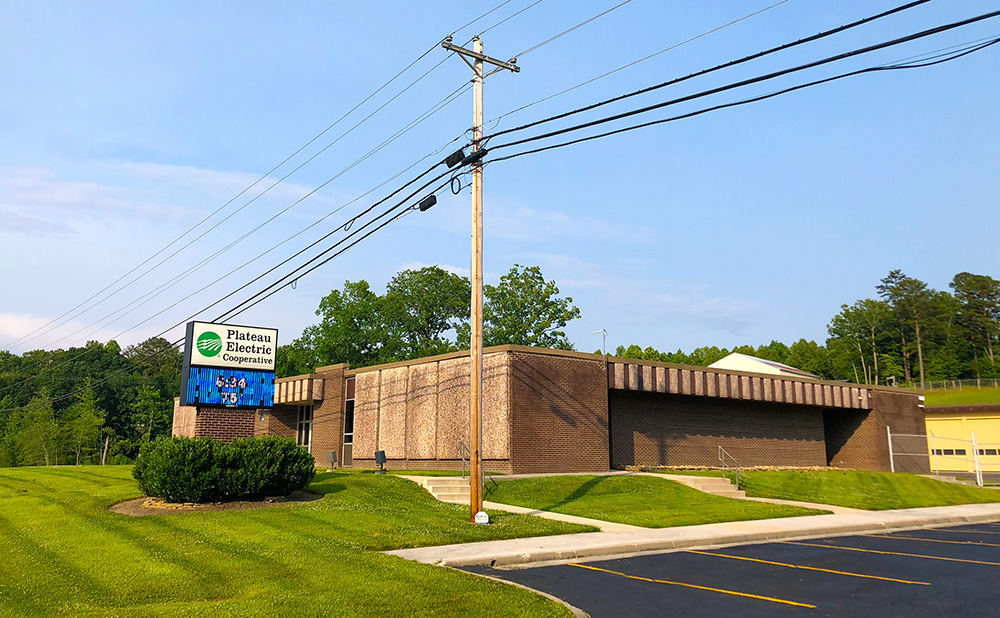 Plateau Electric Cooperative was formed in 1939 as a member-owned cooperative. PEC serves approximately 1,789 line miles and 17,052 members. The co-op is headquartered in Oneida, Tenn., with a district office in Wartburg, Tenn.
MEMBER/ENERGY SERVICES
From applying for new residential or commercial service to saving energy to financing a new heat pump, Plateau Electric Cooperative's team stands ready to assist its members.
On dark, stormy nights — or bright, sunny days . . . Plateau Electric Cooperative's line crews work all hours and in all types of weather to make sure Morgan and Scott counties are fully powered!
Use these timely tips to lower your electric bill.
A freezer operates more efficiently when nearly full, but not overcrowded.
Lower the hot water temperature on your water heater to 120 degrees (140 degrees if you have a dishwasher).
A manual defrost freezer should be defrosted when frost is 1/4″ thick.
If you have several loads of laundry, try to dry them one after the other. An already warm dryer saves energy and saves time.
Don't waste heat! Turn the cooking eye on your electric range to OFF just before food is done.
Do you have a leaky faucet? Slow drips in your sink could be costing you hot water. Fix those faucets!
Use cold or warm water for most loads of laundry. Cold water rinses as well as hot. Rinse economically with cold water.
Clean your refrigerator's condenser coils twice a year.
Permanent, press cycle or cool air use less energy on your laundry dryer. Use this cycle when drying synthetics.
Baking? Don't peek! The temperature inside your oven drops 25 to 50 degrees every time the oven door is opened.
Cooking frozen food? Defrost your food first!
Install your water heater as close as possible to where the most hot water will be used. The less distance it has to travel in the lines, the less heat you'll lose.
Use an extra layer of insulation on your hot water heater.
Open the doors on your refrigerator and freezer only when necessary.
Wash full loads of laundry whenever possible. Partial loads wastes energy — and water!
The latest news and happenings at Plateau Electric Cooperative
The Tennessee Valley Authority board has decided to extend the 2.5% Pandemic Relief Credit for another year and has rename it the Pandemic Recovery Credit.  Plateau Electric Cooperativ [...]
The Tennessee Valley Authority (TVA) will have a planned power outage that will affect the Wartburg substation on June 12th beginning at midnight (Saturday night into Sunday morning) a [...]
The Tennessee Valley Authority (TVA) will have a planned power outage that will affect the Wartburg substation on May 22nd beginning at midnight (Saturday night into Sunday morning) an [...]